Vandaag heb ik weer wat linkjes voor je op een rijtje gezet. We beginnen met een opsomming van de tien regels om mens te zijn. Mens zijn doet iedereen vanzelf, maar laten we zeggen: Om wat meer bewust te worden!
You will receive a body. You may like it or hate it, but it's yours to keep for the entire period.
You will learn lessons. You are enrolled in a full-time informal school called, "life".
There are no mistakes, only lessons. Growth is a process of trial, error, and experimentation. The "failed" experiments are as much a part of the process as the experiments that ultimately "work".
Lessons are repeated until they are learned. A lesson will be presented to you in various forms until you have learned it. When you have learned it, you can go on to the next lesson.
Learning lessons does not end. There's no part of life that doesn't contain its lessons. If you're alive, that means there are still lessons to be learned.
"There" is no better a place than "here." When your "there" has become a "here", you will simply obtain another "there" that will again look better than "here".
Other people are merely mirrors of you. You cannot love or hate something about another person unless it reflects to you something you love or hate about yourself.
What you make of your life is up to you. You have all the tools and resources you need. What you do with them is up to you. The choice is yours.
Your answers lie within you. The answers to life's questions lie within you. All you need to do is look, listen, and trust.
You will forget all this.
Handige lifehacks
Lifehacks zijn geen hackers die gegevens jatten, het is een term voor dingen waarmee je je leven georganiseerder kunt laten verlopen. Wat dacht je bijvoorbeeld van de tip om, zodra je je kleding in de kast hangt, de hanger om te draaien.
Aan het eind van 't jaar check je welke hangers nog andersom hangen, dan weet je meteen welke kledingstukken je nooit draagt, om die vervolgens op te kunnen ruimen. Deze pagina staat vol met dat soort tips.

35 Life Hacks You Should Know
Here's an infographic to make your life a little bit easier.
[
Ed. note
: Some of these are kind of silly, but there's some immensely useful stuff about hotel porn in here if you take the time to read through.]
Via
.
in de vensterbank
Zelf vind ik het in de zomer heerlijk om in de vensterbank te zitten, ik heb een brede vensterbank van hout waar je, zeker met een kussentje onder je kont, prima kunt zitten. Maar je kunt natuurlijk ook een stapje verder gaan door een complete zithoek in je vensterbank aan te leggen, dat ziet er wel erg knus uit!
Creative Window Seat Ideas - Sortrature
Redesign your window to create a cozy corner to curl up in the sun. What would you wish for? For the second part here
Fotomanipulaties
Een pagina vol bijzondere foto-manipulaties. Van die dingen waarvan je denkt: Hoe krijgen ze 't gemaakt! leuk om eens naar te kijken.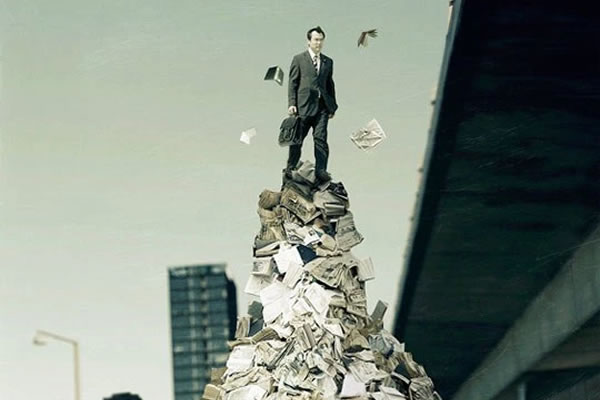 50 Best Photo Manipulation Ideas with Amazing Creativity
Every one of these amazingly creative photo manipulations tells a different story that somehow reflects the artist's level of imagination.
http://buff.ly/1EuBSMX";s:8:"text_md5";s:32:"457c62daaa686468eea4d4c3850fc20c";s:4:"type";s:4:"link";s:10:"updated_at";i:1429784169;s:7:"user_id";s:24:"54429d0fd9892b9a7e923100";s:3:"via";s:3:"api";}}s:17:"buffer_percentage";i:10;s:12:"buffer_count";i:1;s:7:"success";b:1;s:7:"message";s:49:"One more tweet in your Buffer. Keep it topped up!";}
O:8:"stdClass":5:{s:7:"updates";a:1:{i:0;O:8:"stdClass":23:{s:3:"_id";s:24:"5538c66968addcab5fc8b617";s:13:"clicks_caveat";b:0;s:9:"client_id";s:24:"54429ea9d9892b435d923131";s:10:"created_at";i:1429784169;s:3:"day";s:5:"Today";s:6:"due_at";i:1429802640;s:8:"due_time";s:5:"17:24";s:2:"id";s:24:"5538c66968addcab5fc8b617";s:15:"perm_approvable";b:0;s:13:"perm_editable";b:1;s:6:"pinned";b:0;s:20:"processing_analytics";b:0;s:10:"profile_id";s:24:"544b8bd80c5f3f24768cd6cc";s:15:"profile_service";s:7:"twitter";s:10:"shared_now";b:0;s:6:"status";s:6:"buffer";s:4:"text";s:83:"Heb je deze al eens gelezen? - Leuke linkjes » 02/2011 http://buff.ly/1EuBSMX";s:14:"text_formatted";s:172:"Heb je deze al eens gelezen? - Leuke linkjes » 02/2011